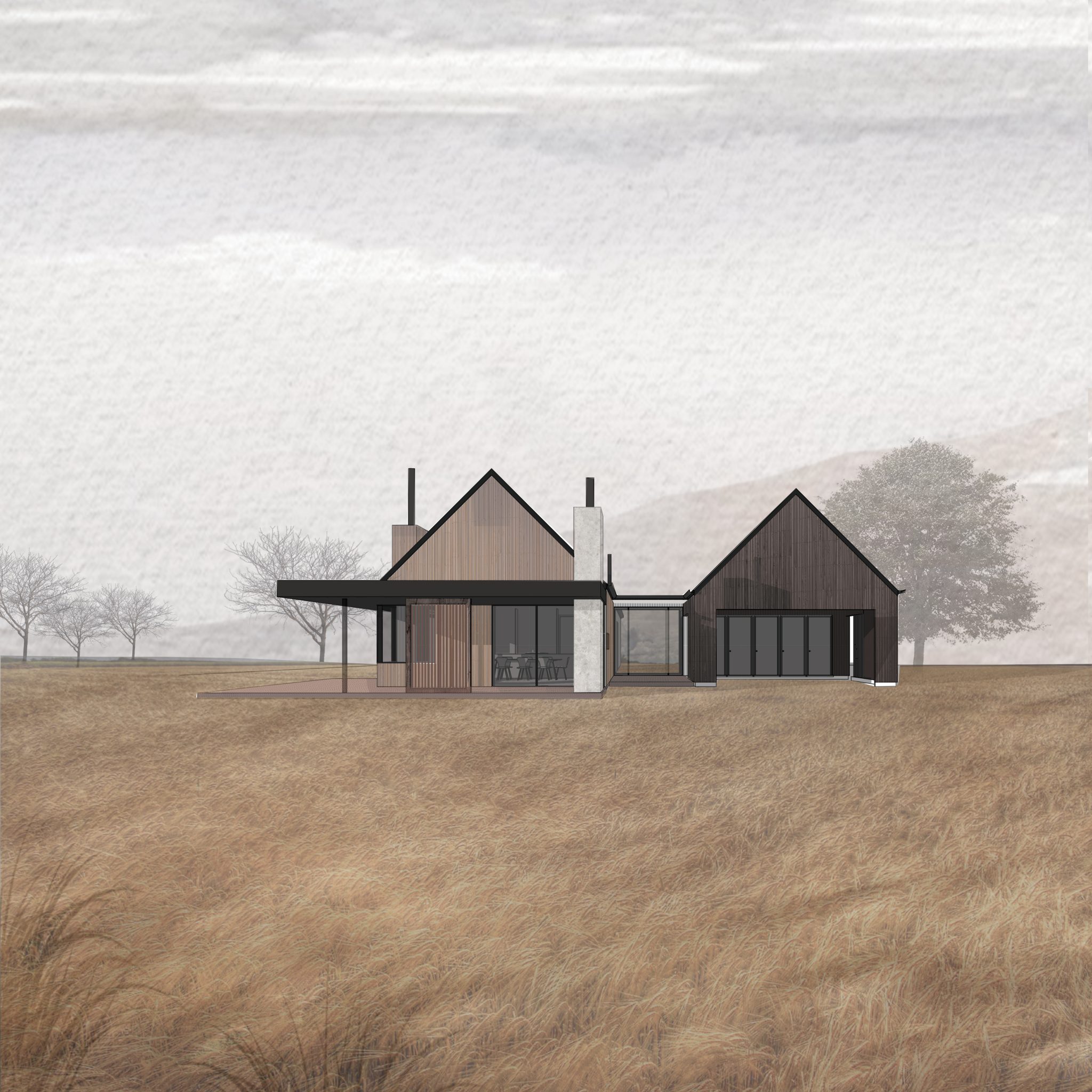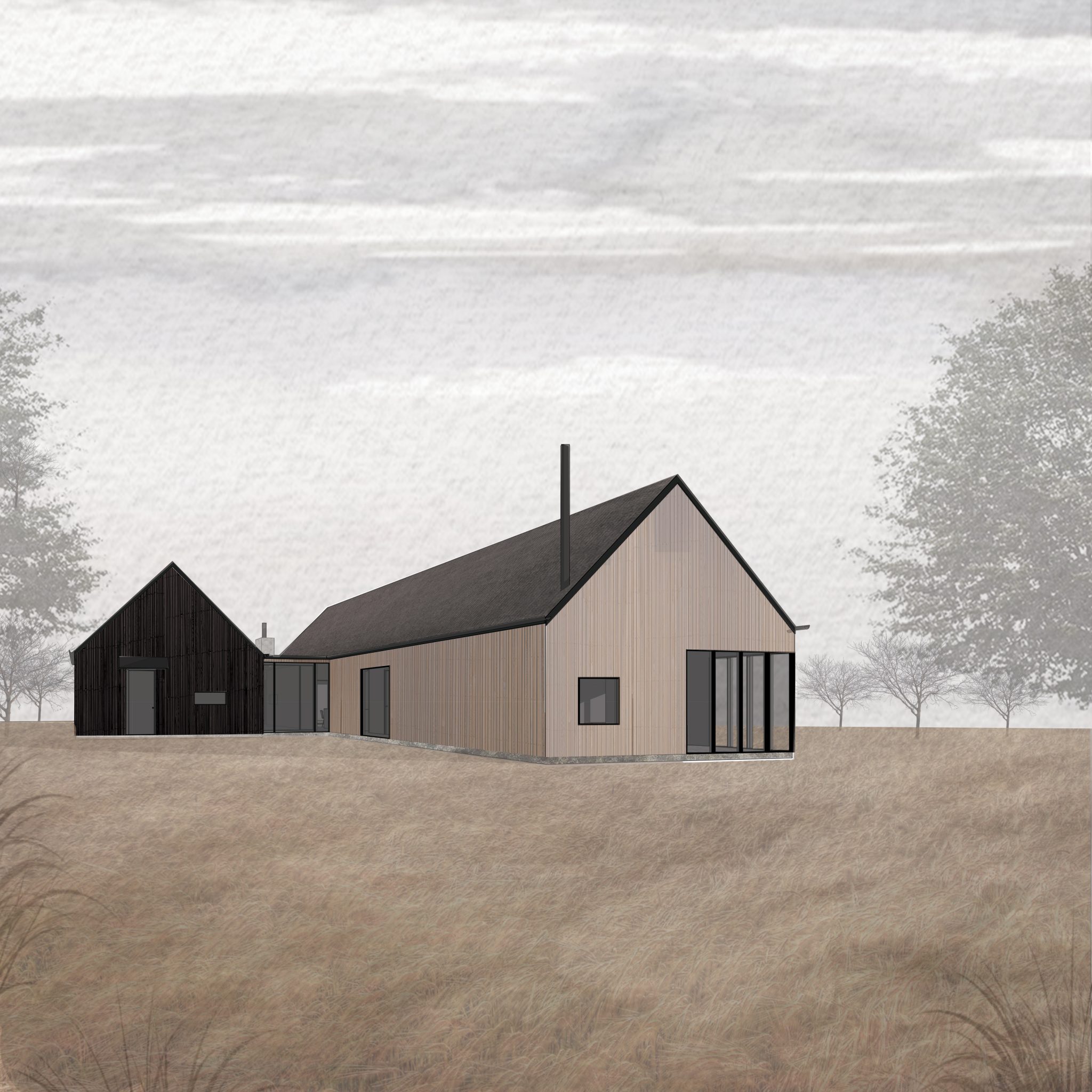 Papamoa
In the hills overlooking Papamoa beach was a stunning property crying out for a home that would cater to a growing family, but also to days cultivating the soon to be planted avocado orchard surrounding it. This balance between work and living helped inform the design brief.
With views out to the ocean, a large outdoor covered deck, and north facing living areas and bedrooms, this is a home designed for the rural lifestyle.
The design was composed of two main building volumes, both gable ended, in reference to the New Zealand rural vernacular. One houses the main living area, bedrooms, and bathrooms to the north. The other – laundry, mudroom and garaging to the south. The two are linked by a low-level, light filled, glazed entry space.
Cedar cladding in natural tones were chosen to contrast with one another, blending the building into the surrounding landscape while articulating the different functions of each building element.