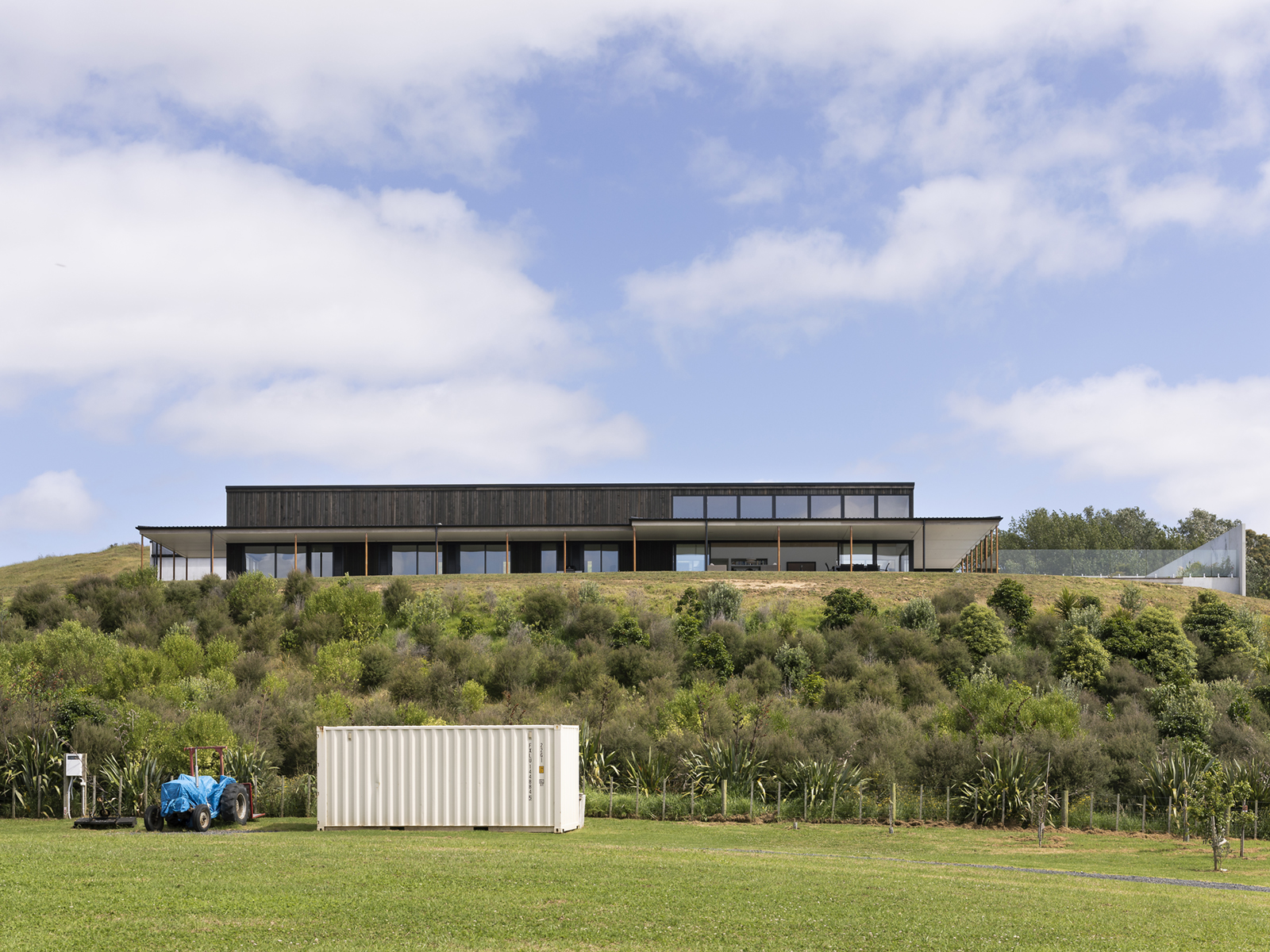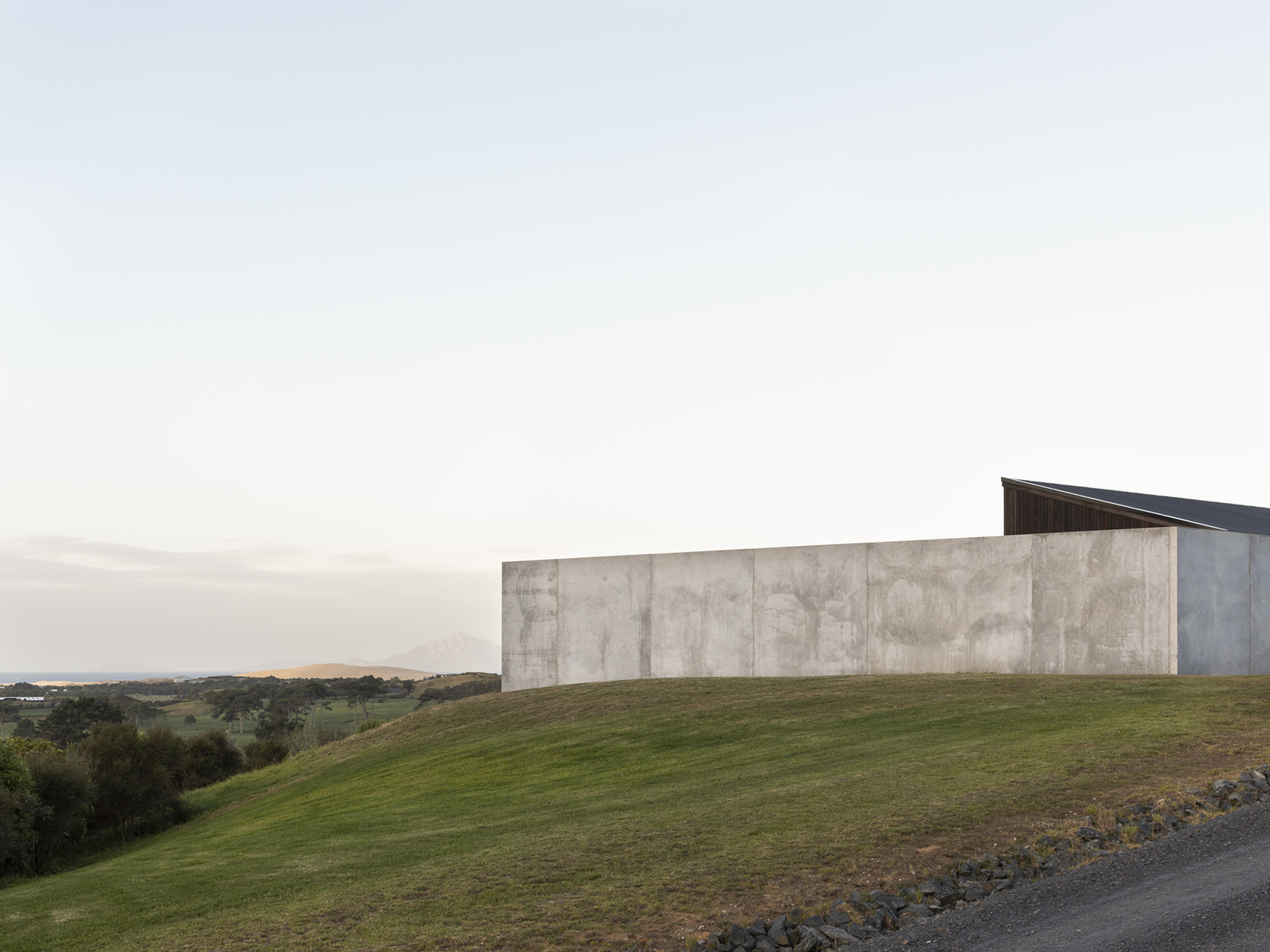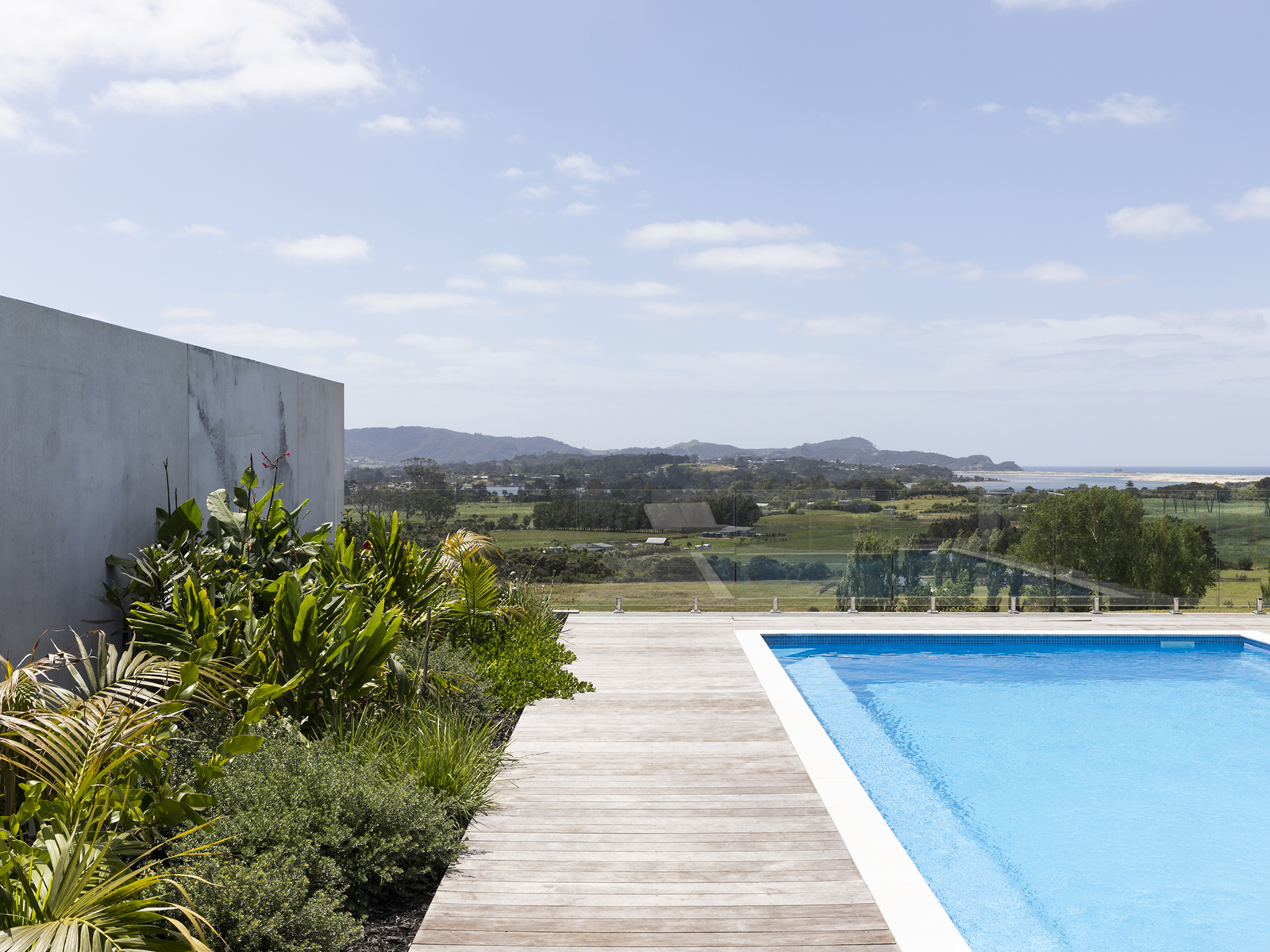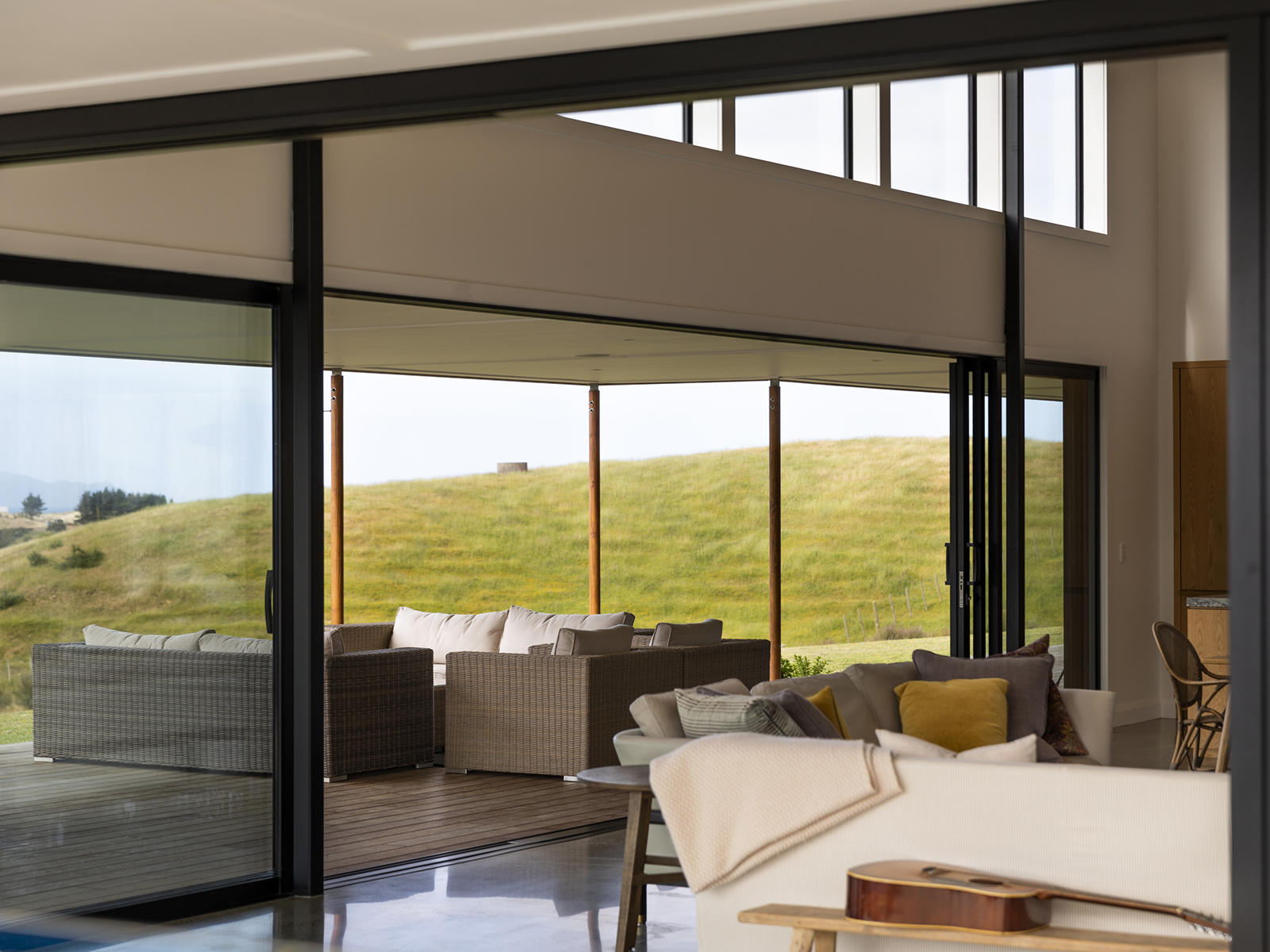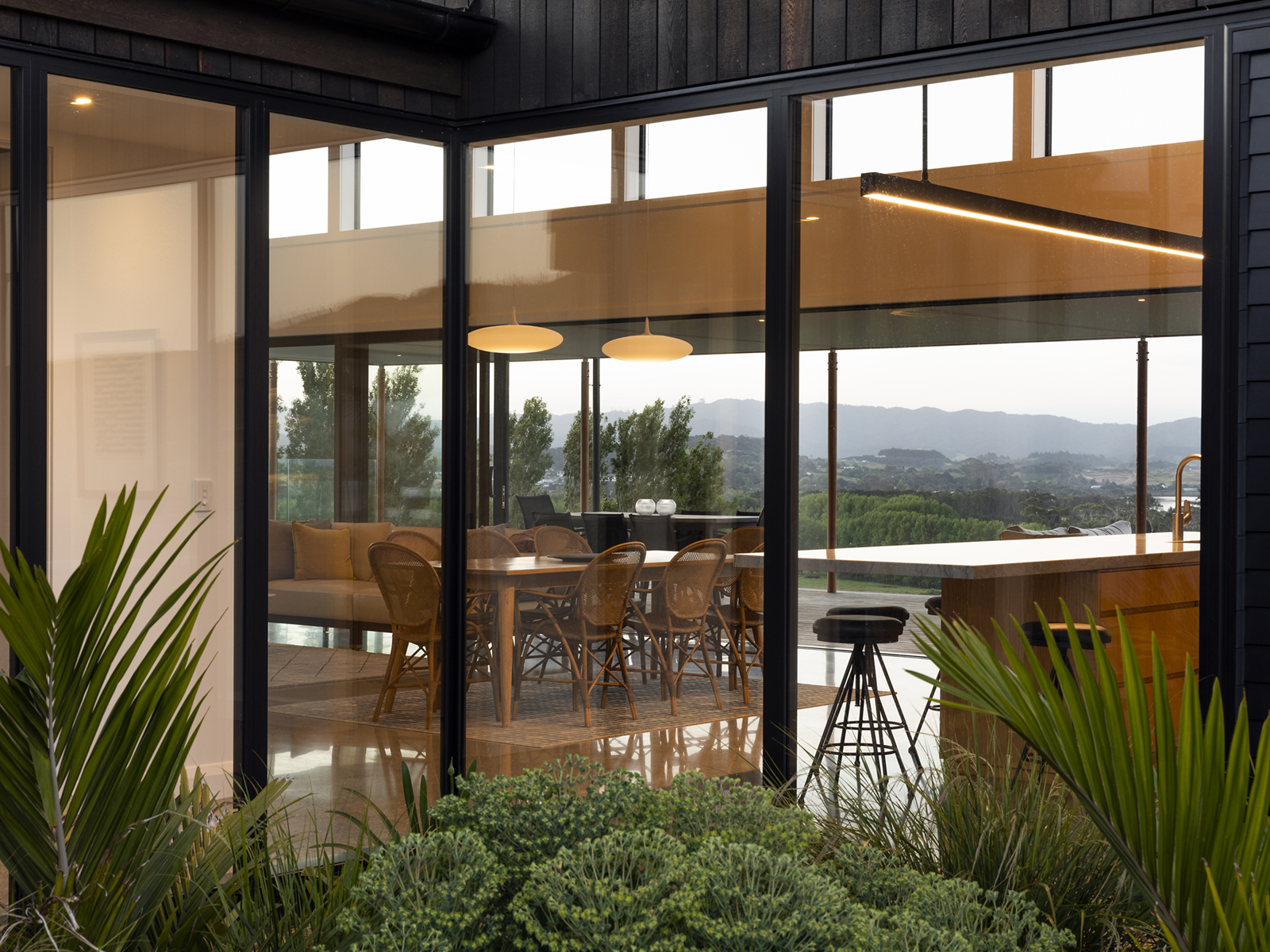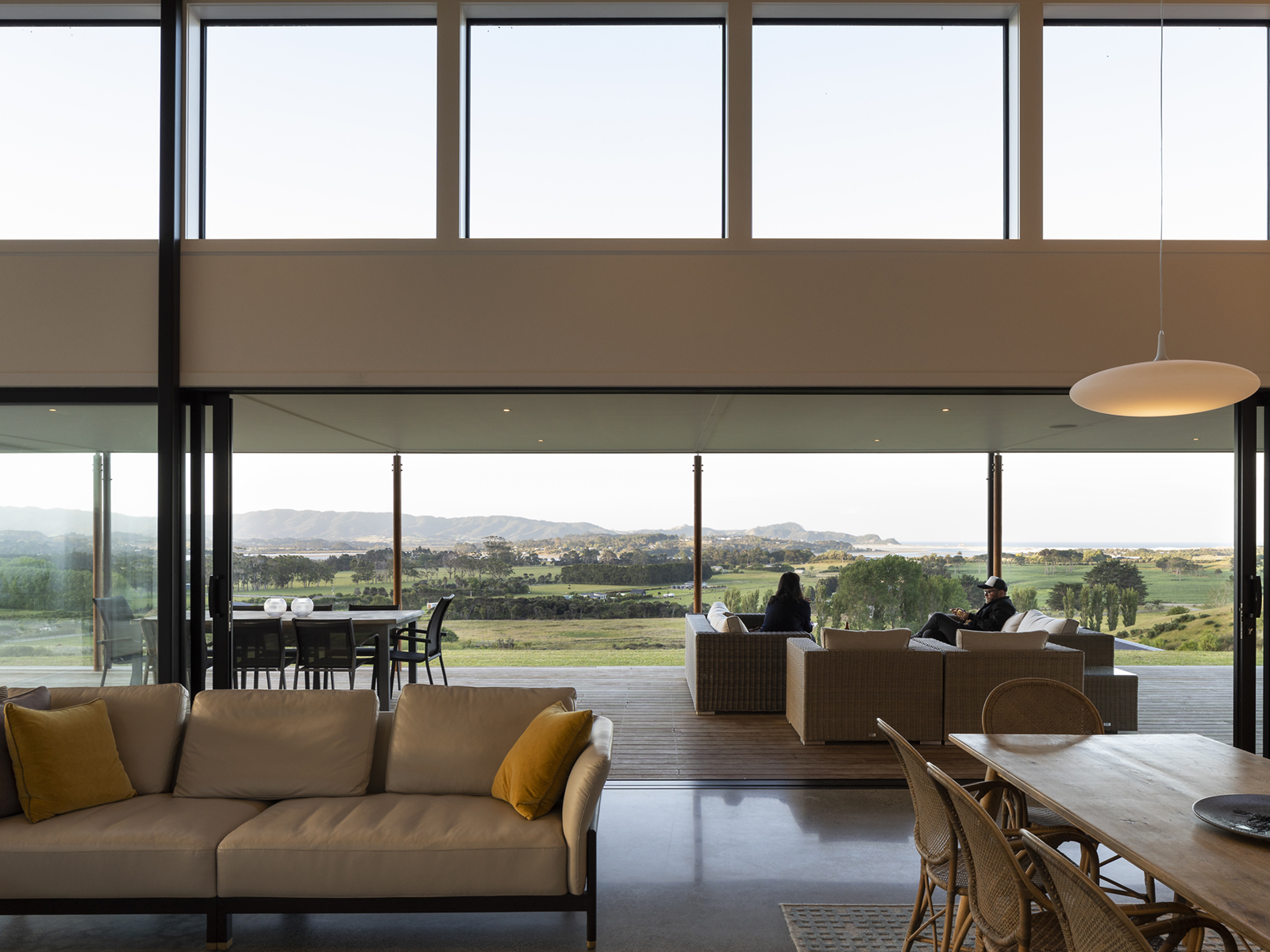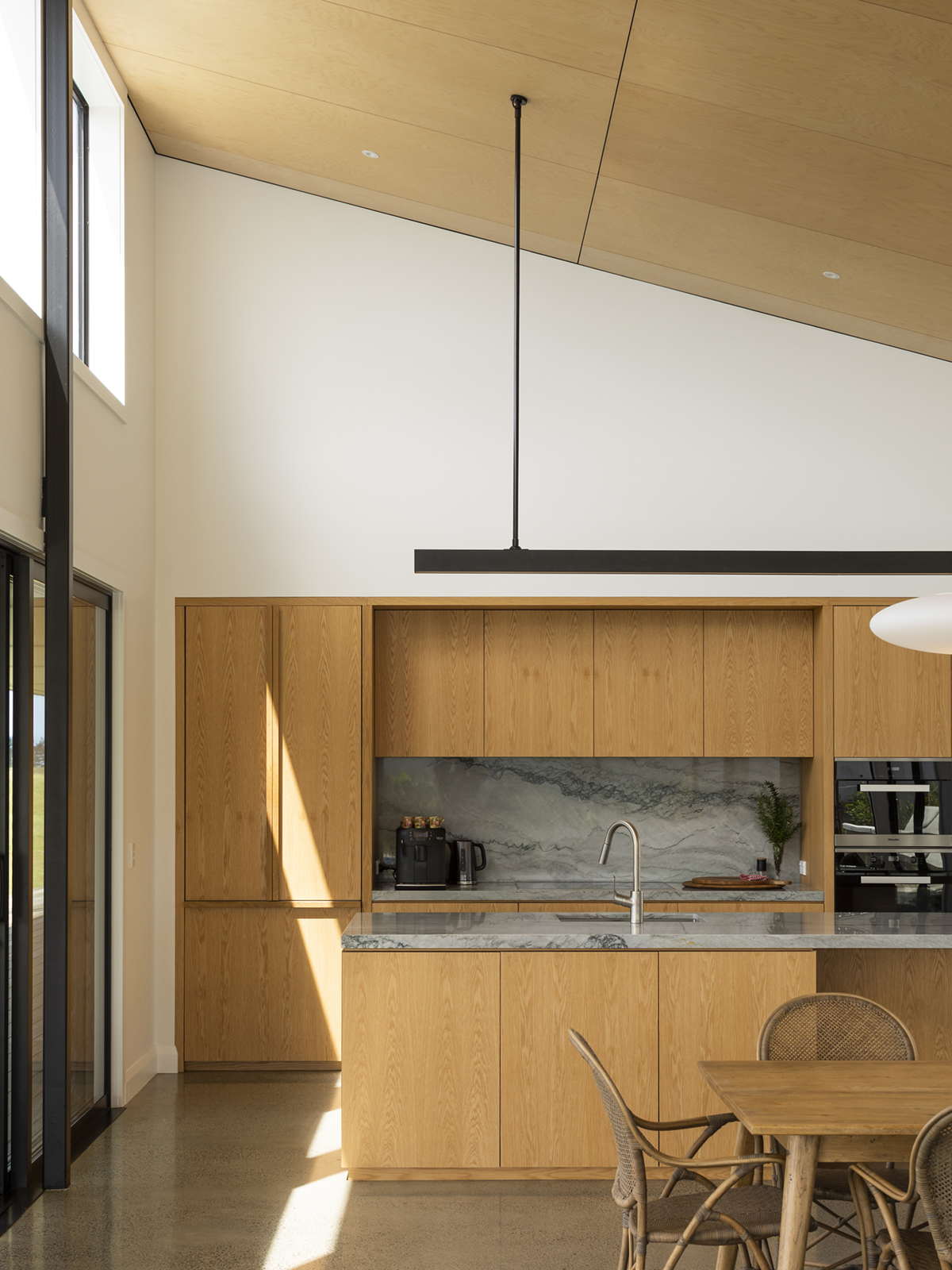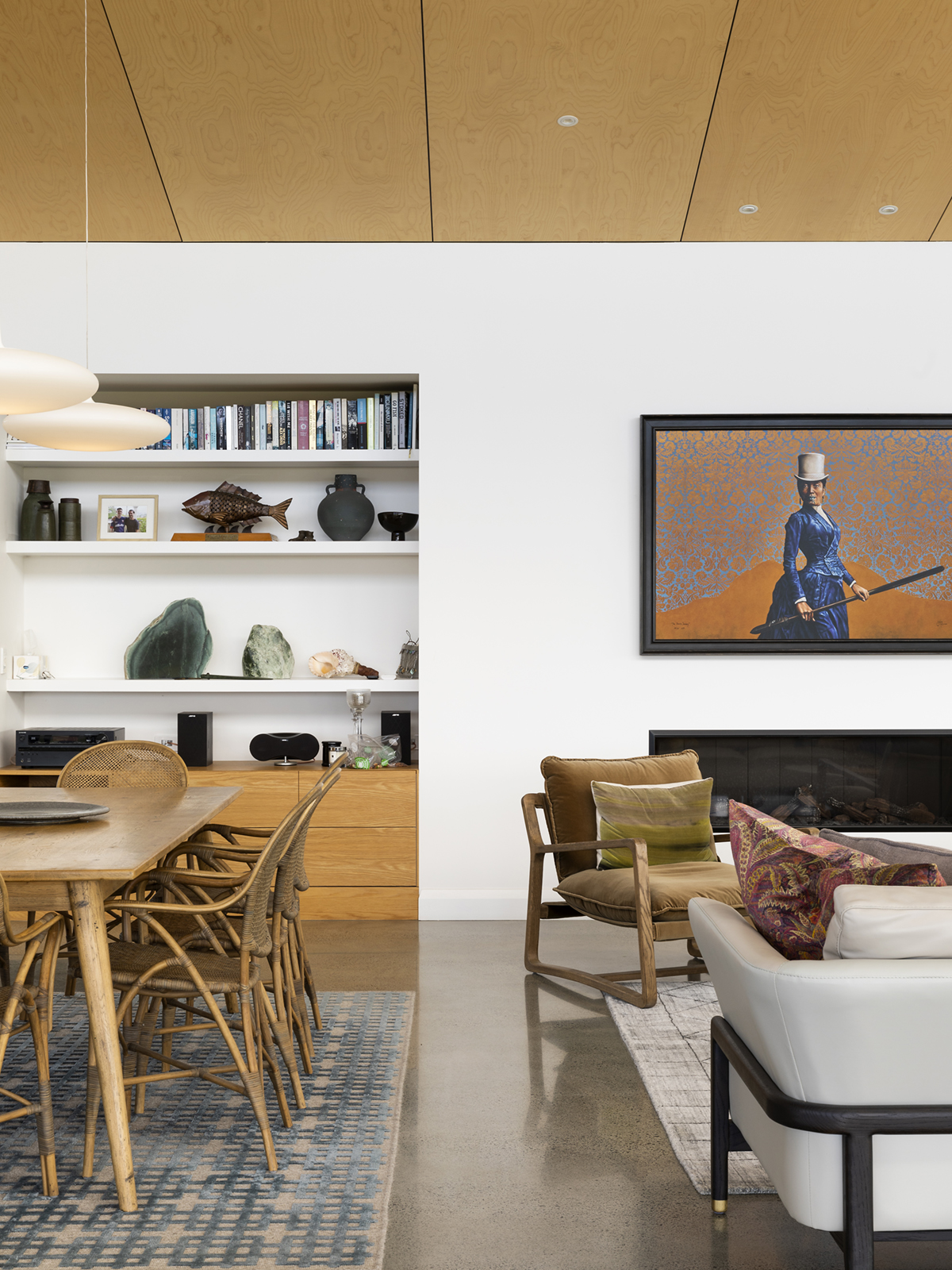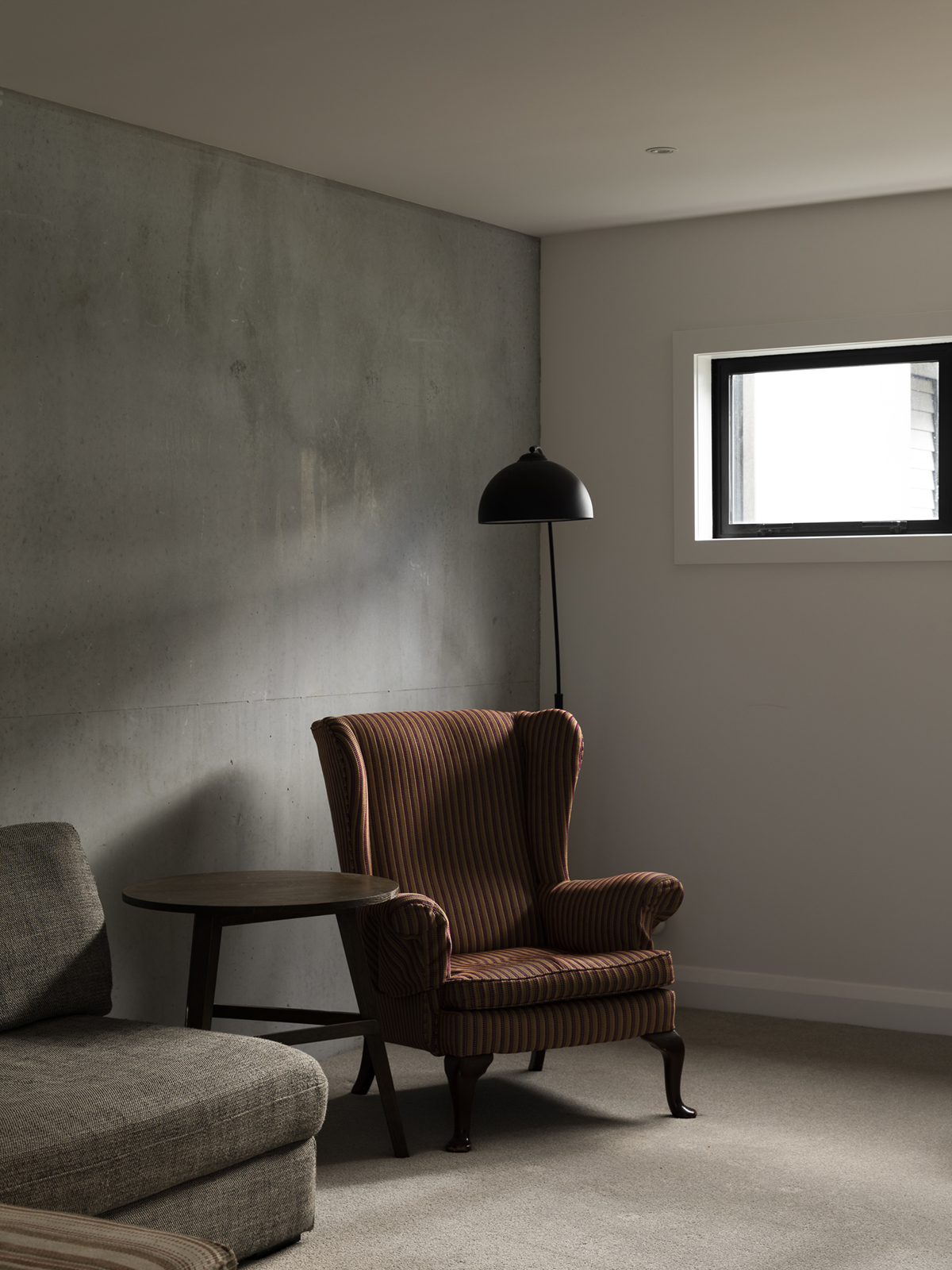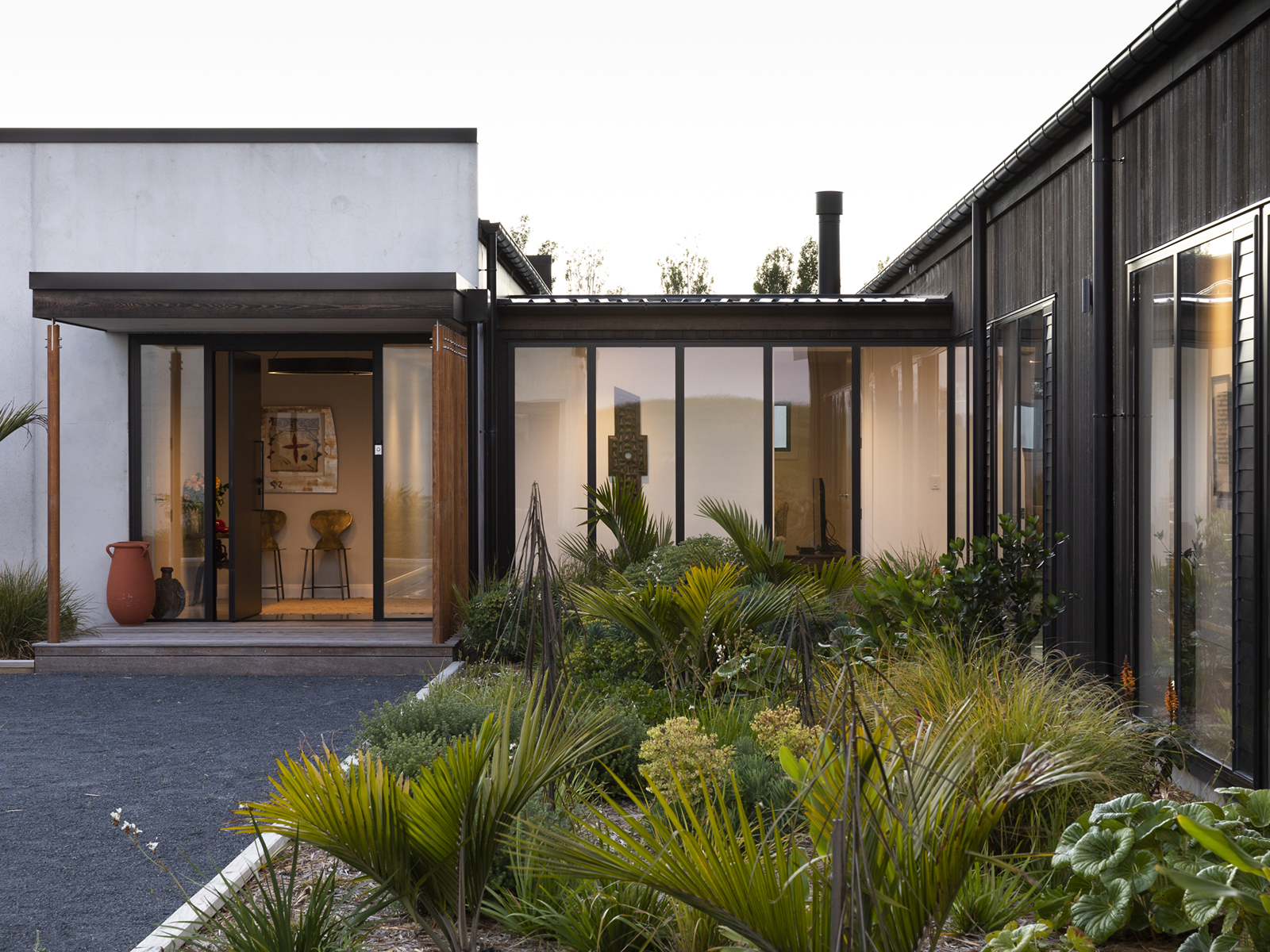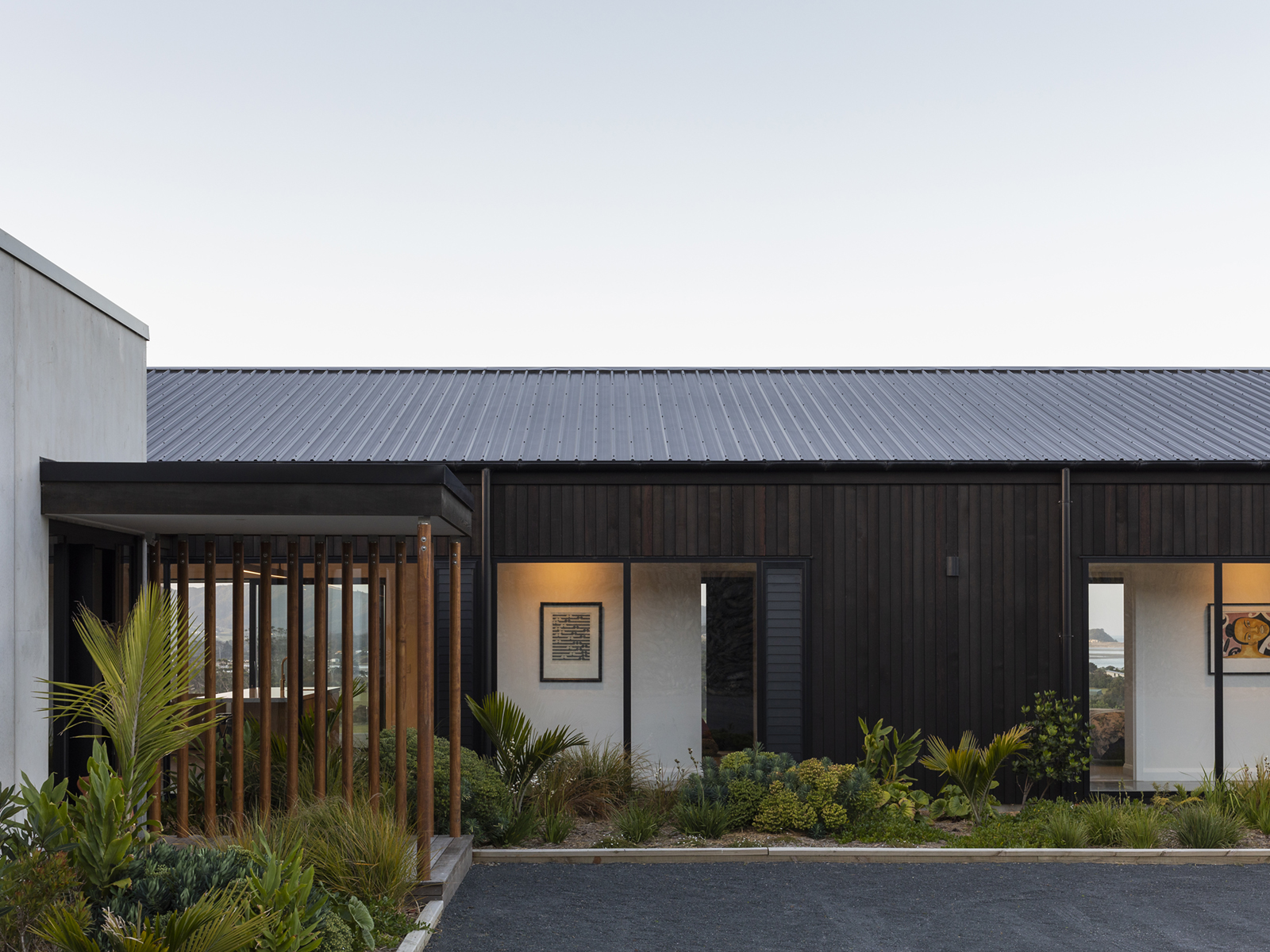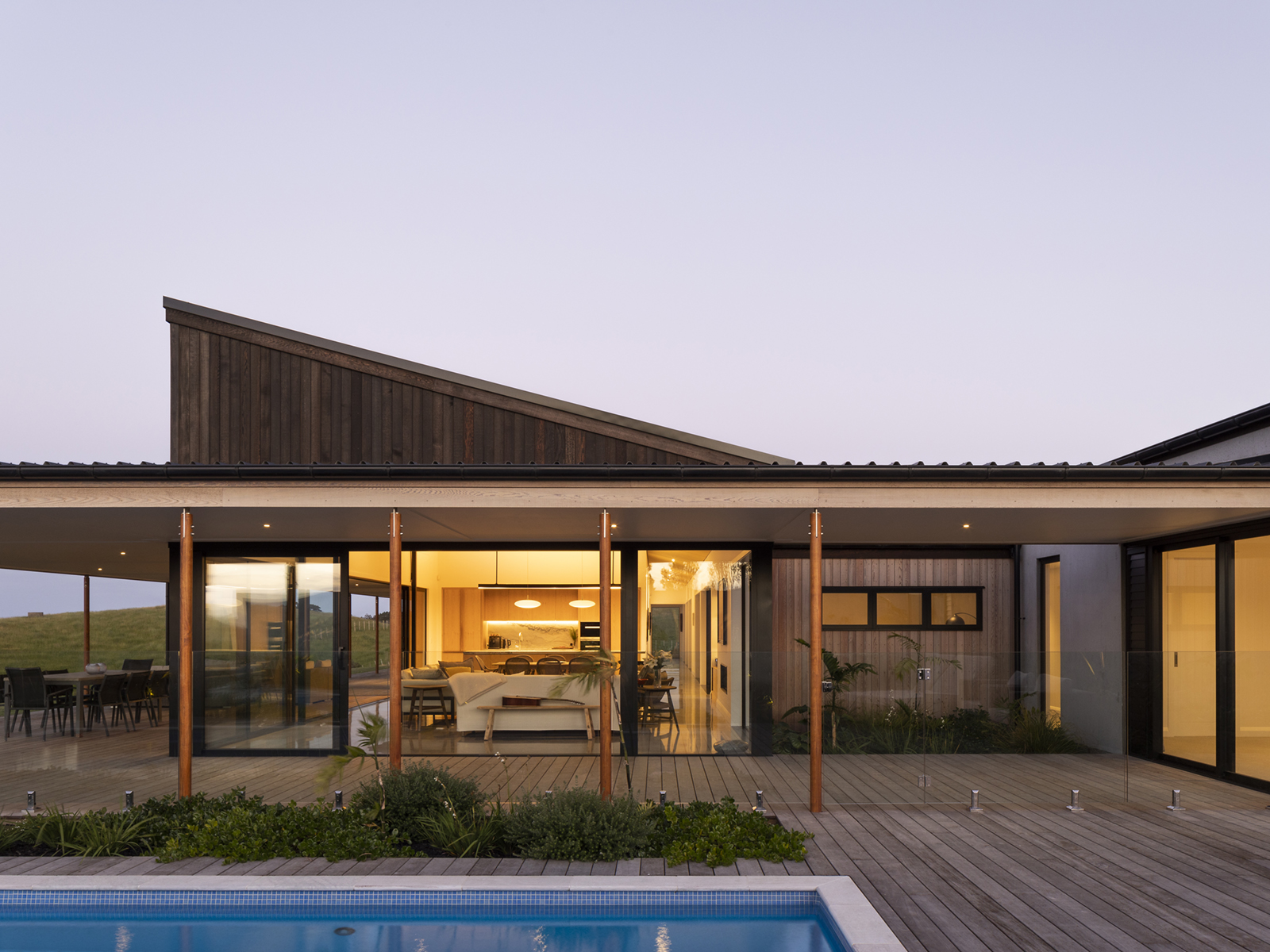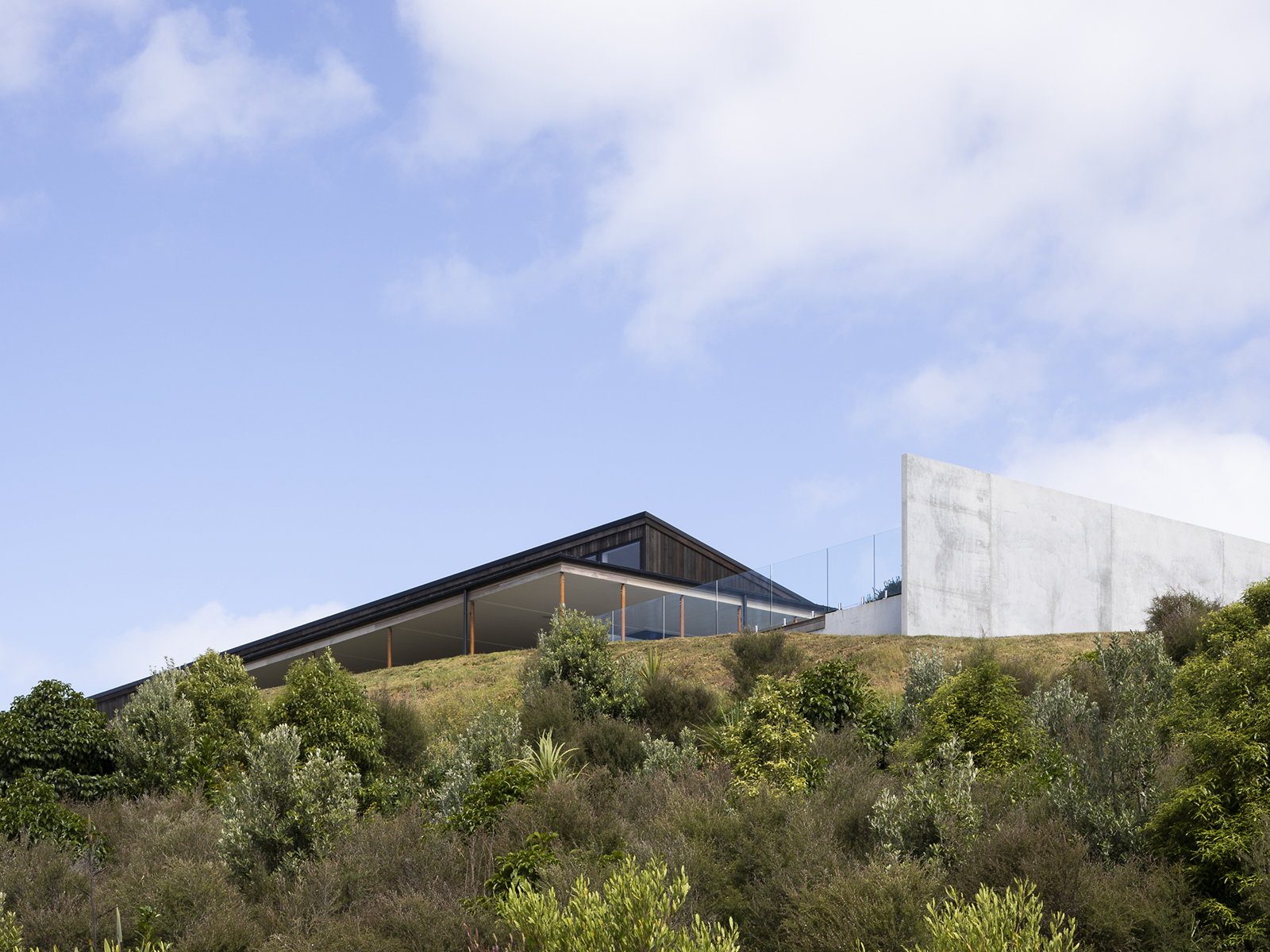 tiro-Moana (view of the ocean)
With vast panoramic ocean views and a rural setting in the foreground, the elevated north facing site for this new home was always going to deliver something special.
In response to a strong client brief we quickly sketched out a diagram of how the spaces would operate and relate to each other. The central idea was for a linear footprint deliberately axial, with views at both ends, living and bedroom spaces along the north side, outdoor living to the west and a strong, wide gallery running along the southern elevation.
High level clerestory windows and lofty plywood ceilings ensured that the main living area would be flooded with natural light year-round while extensive, sheltered north facing glazing to bedrooms and other living areas accentuate the superb views over the surrounding landscape.
A range of exterior wood tones reference the natural planting and landscape in the area. The higher, solidity of the main building forms contrast with the lower-level building elements and wrap around veranda. Circular deck posts, visibly slender, create a sense of the roof floating above.
A structural concrete exterior wall to the west deliberately anchors the built forms to the site while providing privacy and shelter from the wind to the pool area.