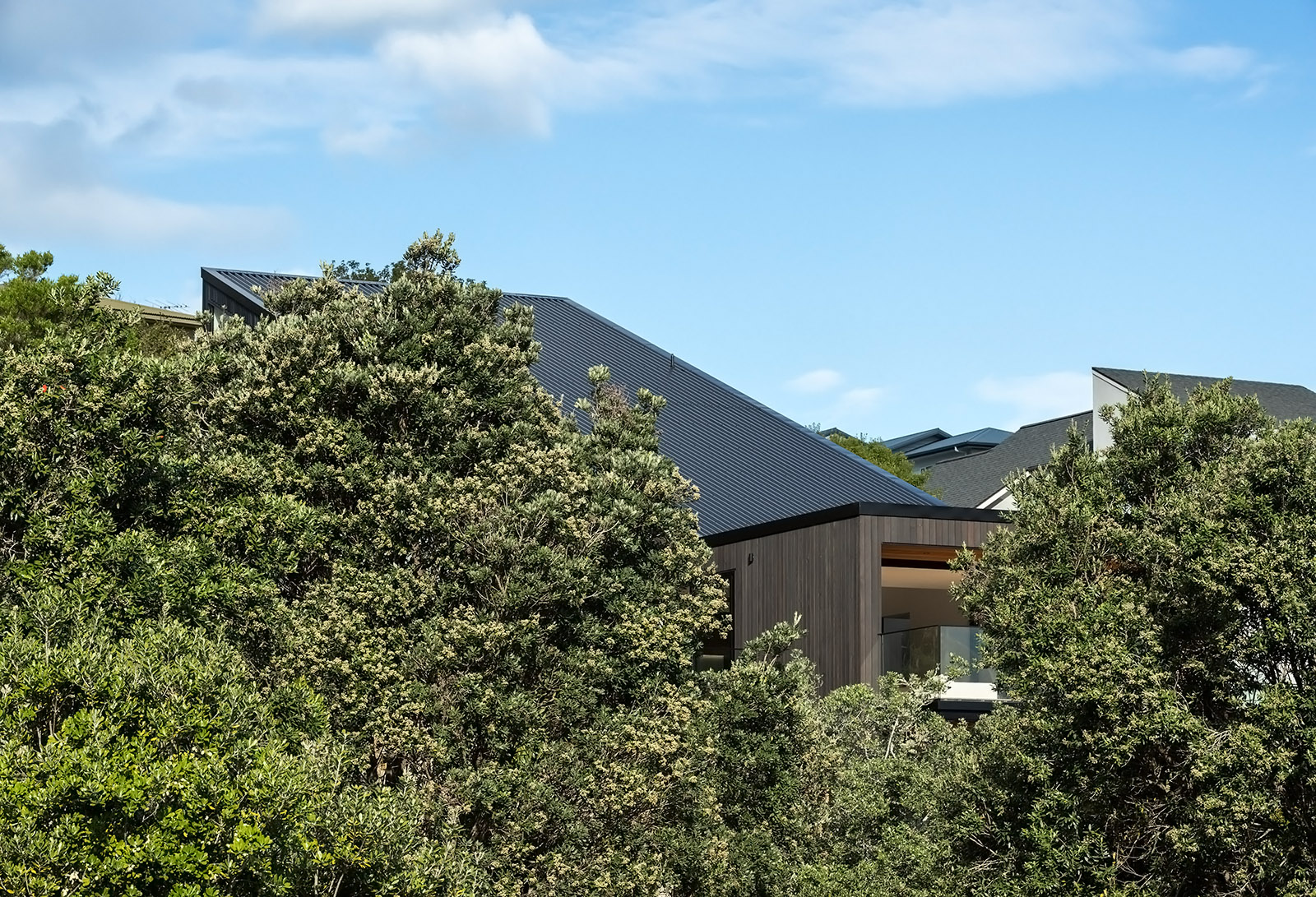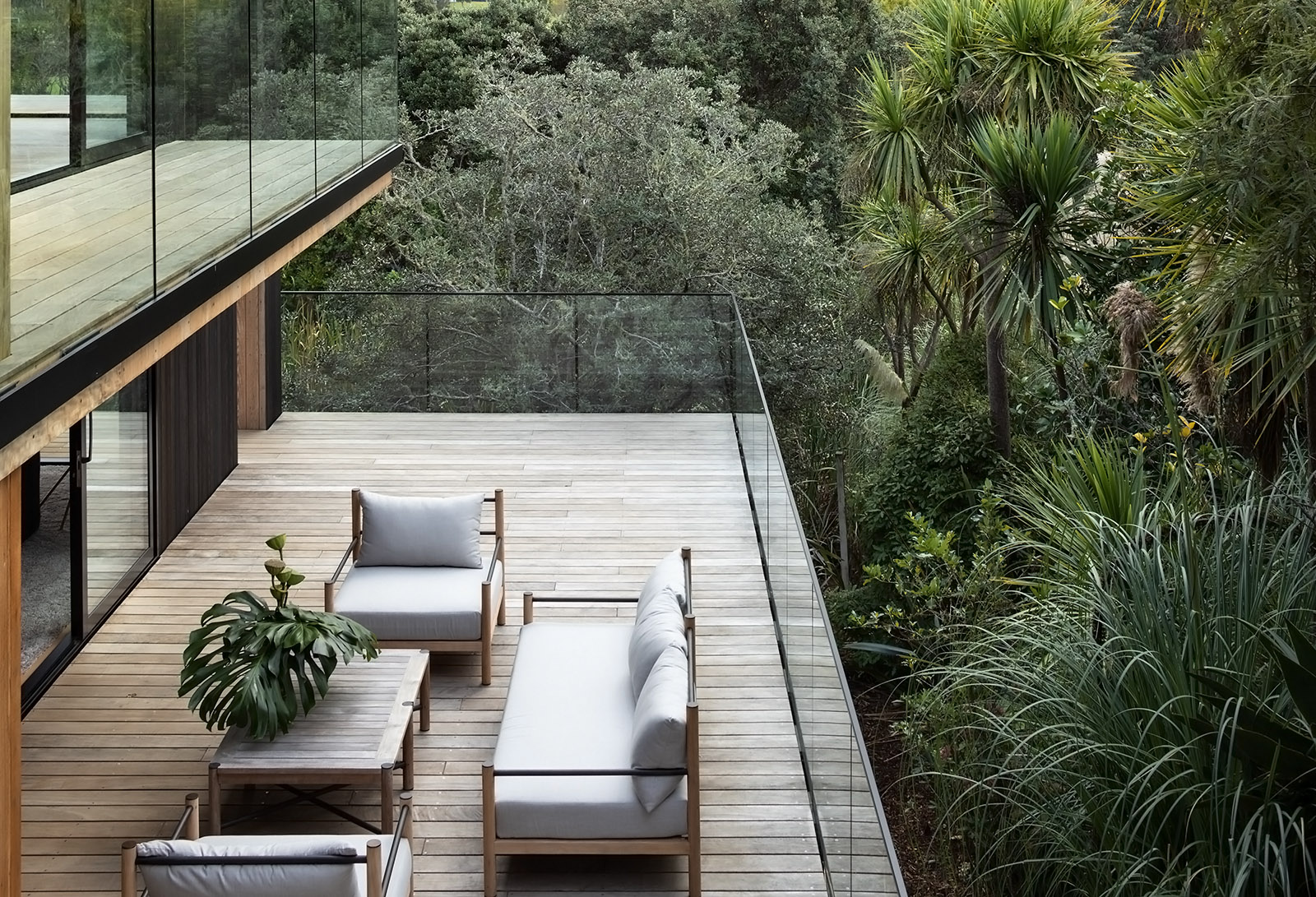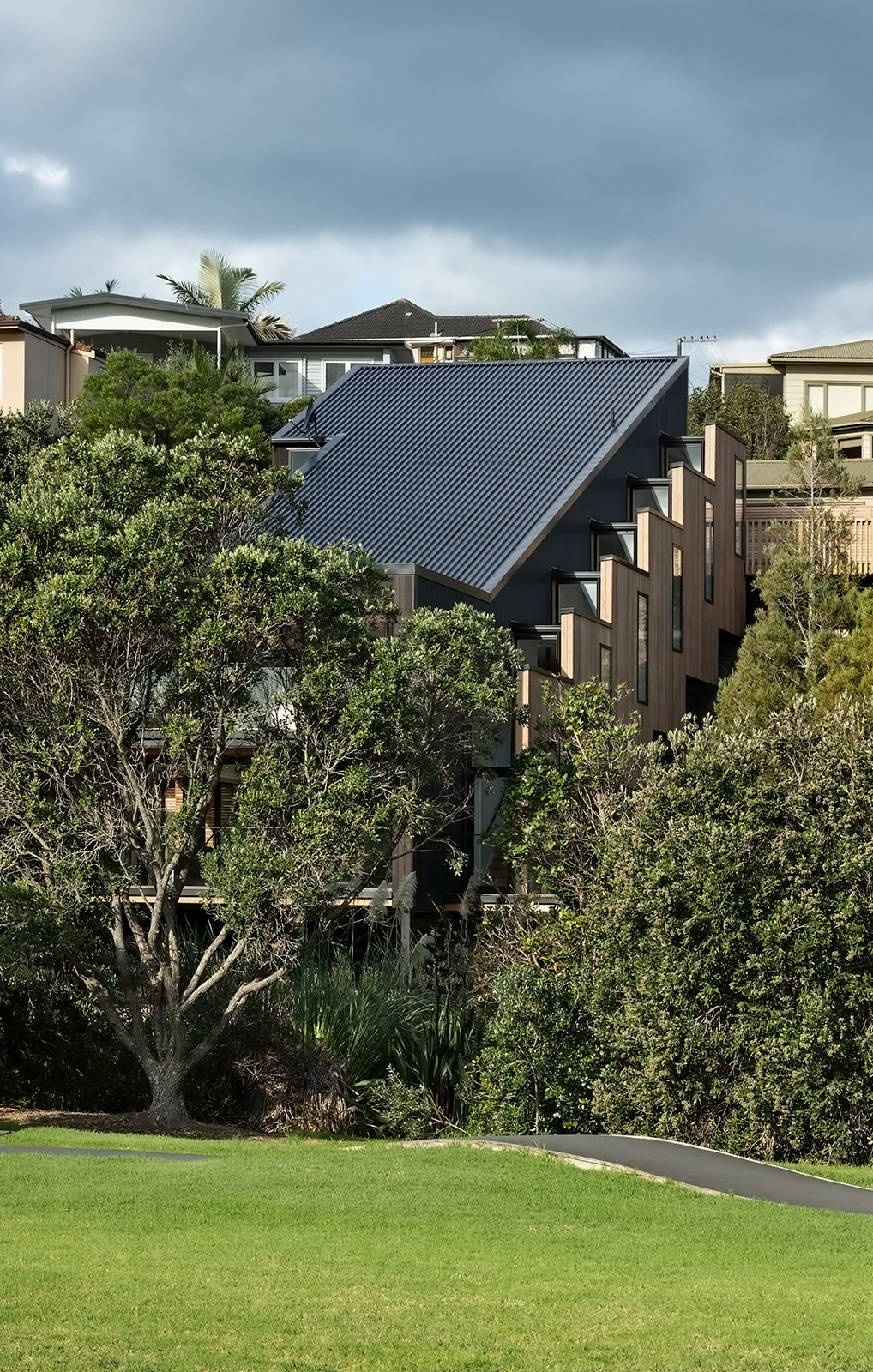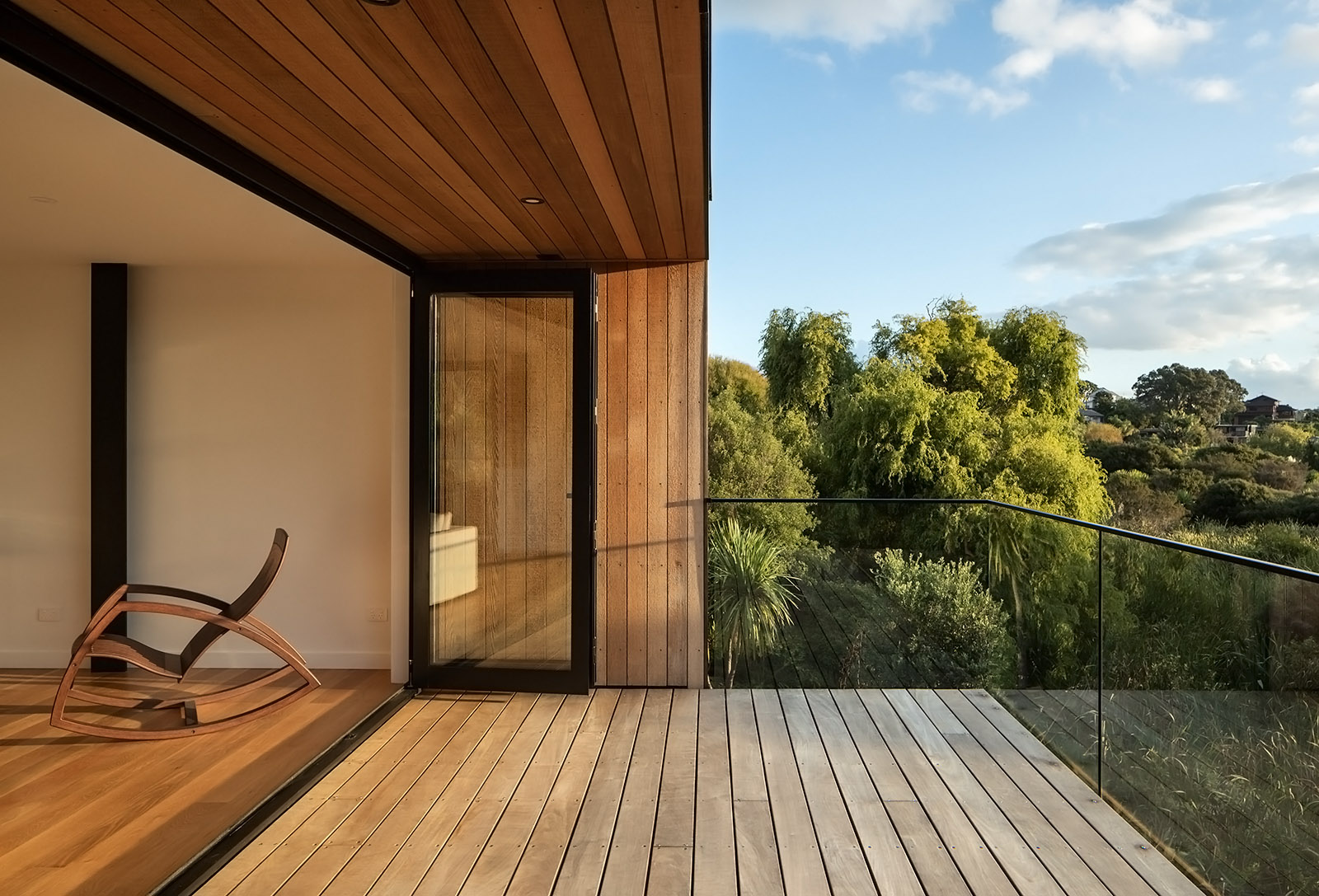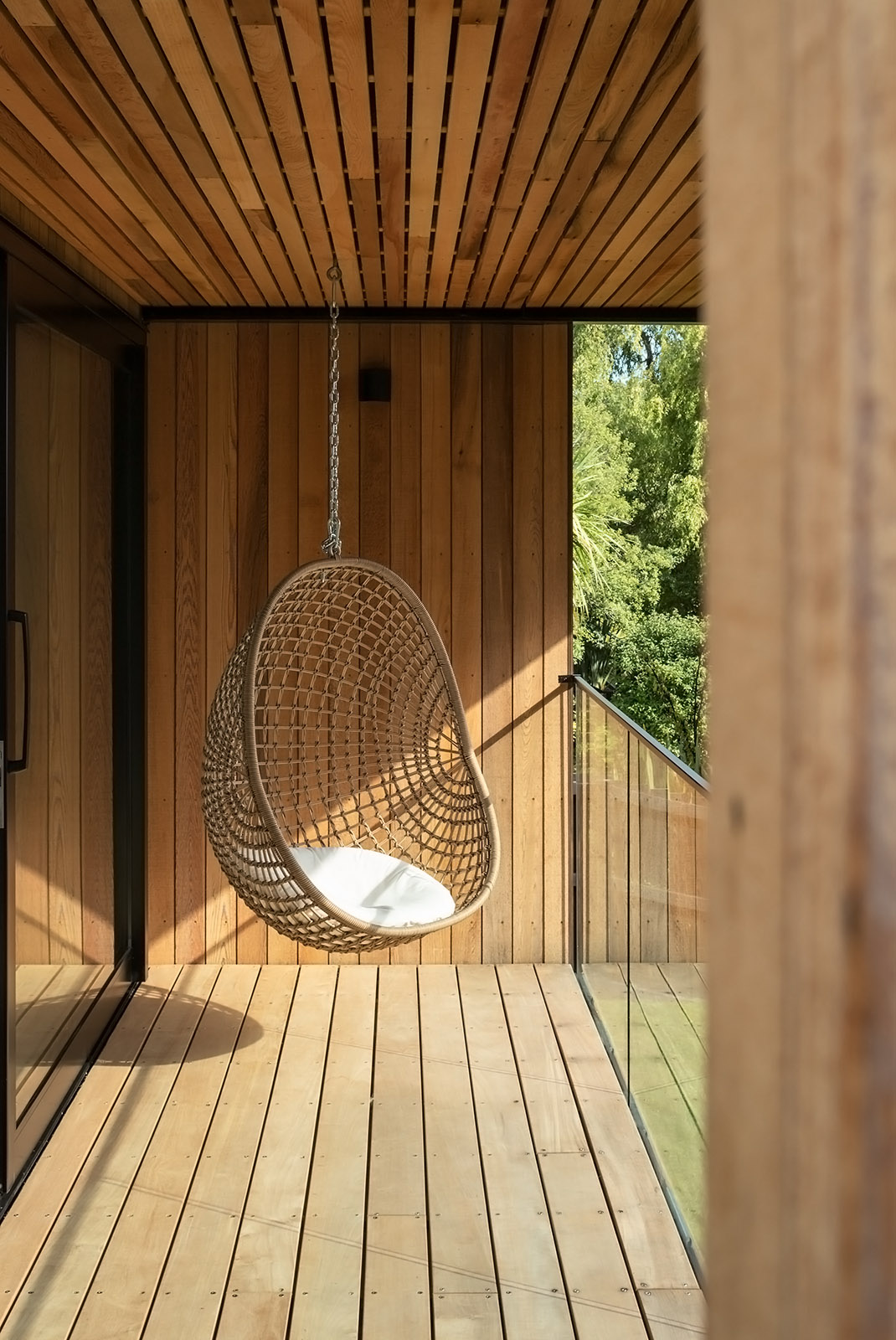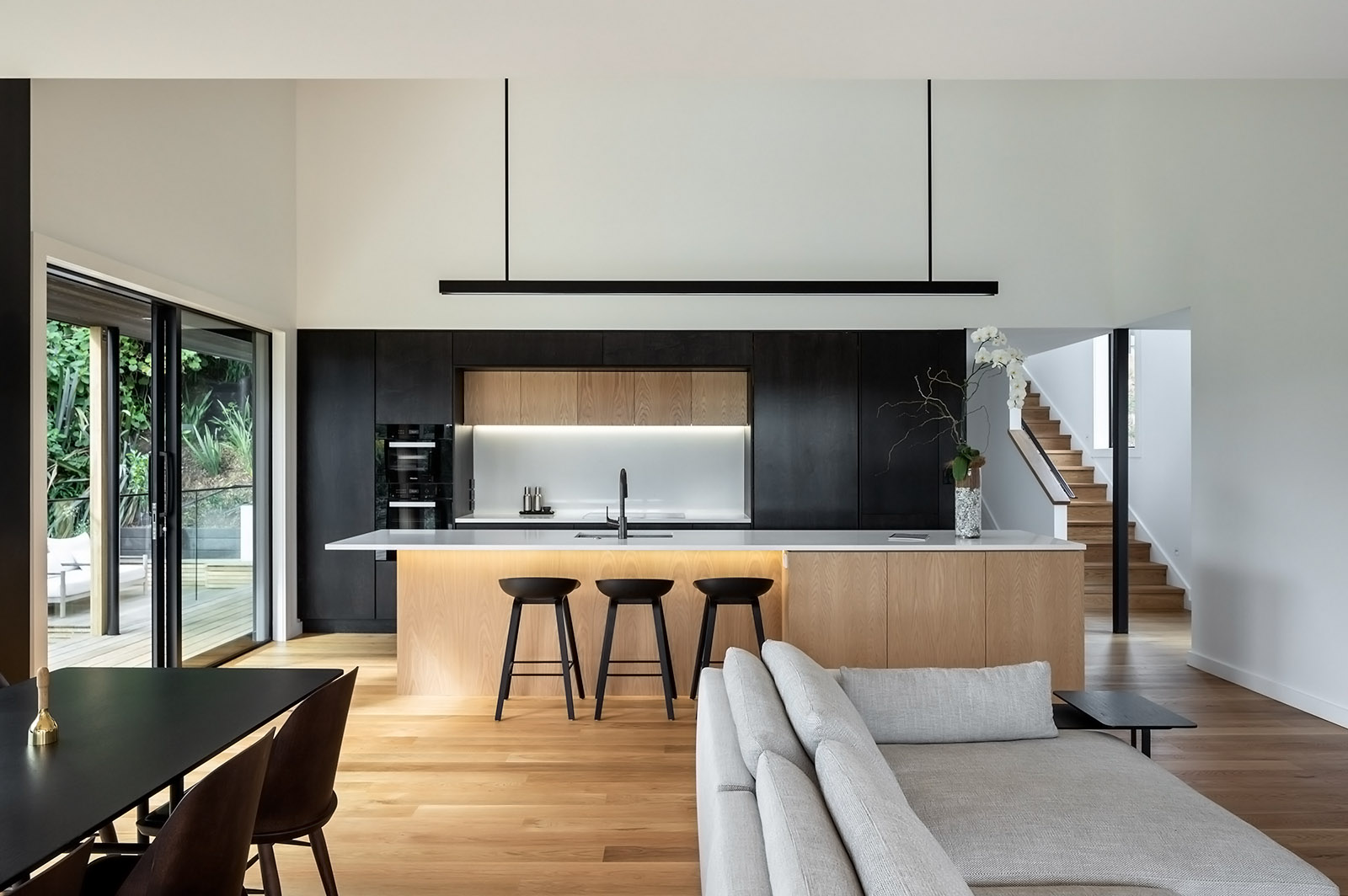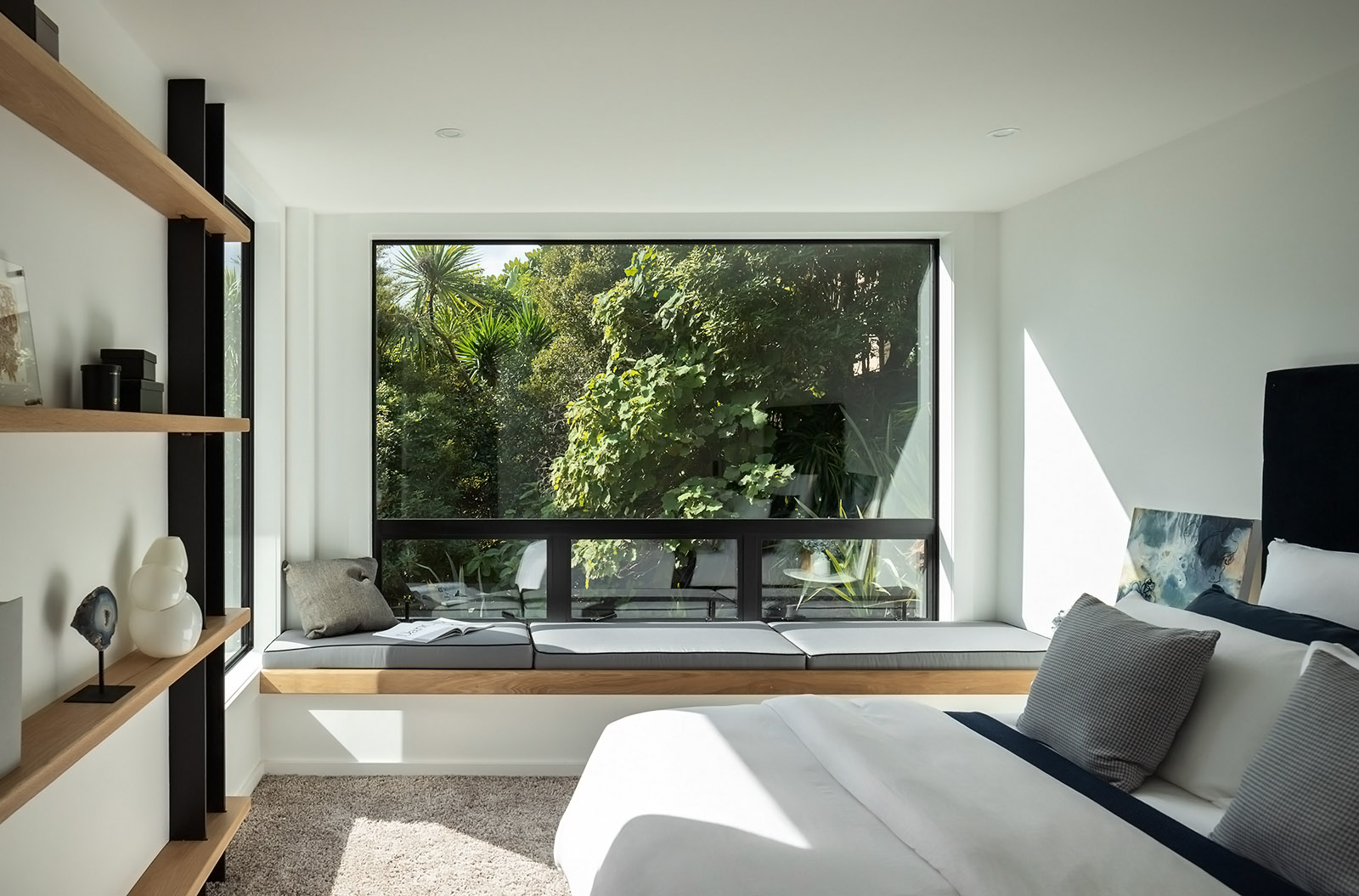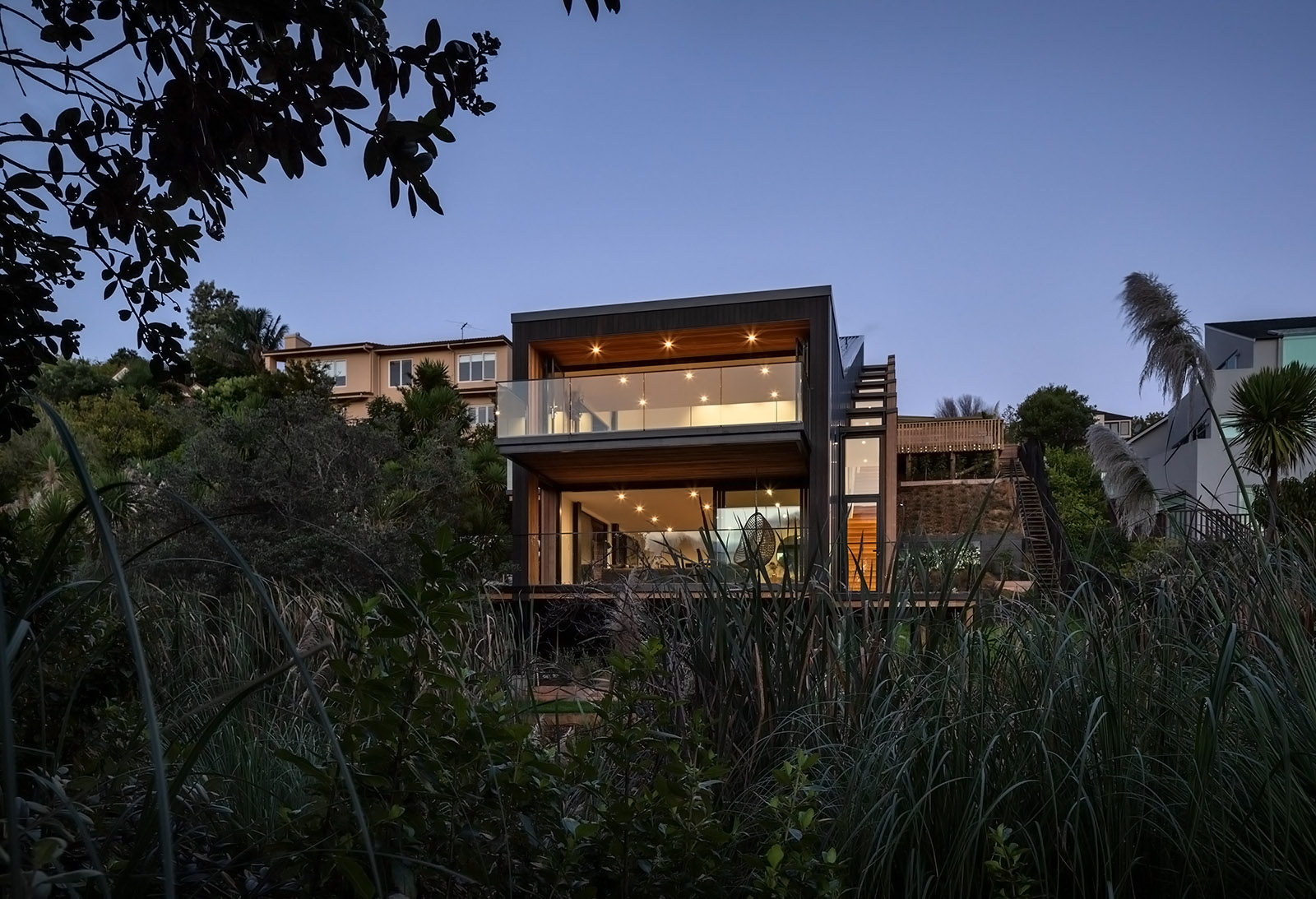 Onepoto House
Our client had a vision for a large, bold, multi-generational home, nestled into the surrounding bush, providing privacy, while maximising views from the interior spaces to the landscape of Onepoto Domain to the north and west.
To respond to the heavily sloped topography, we drew inspiration from a traditional Maori Poutama pattern with a series of boxes stepping down the site. The building's exterior form and volume was derived from the technical requirement to touch the ground lightly while remaining below the height in relation to boundary constraints.
Contrasting tones of timber cladding reference the vegetation of the surrounding reserve and wetland areas and emphasise the playful shapes of the design. The carefully considered metal cladding provides a crisp, contemporary aesthetic.
Location
Northcote, Auckland
Media
HOME Magazine Oct/Nov 2021